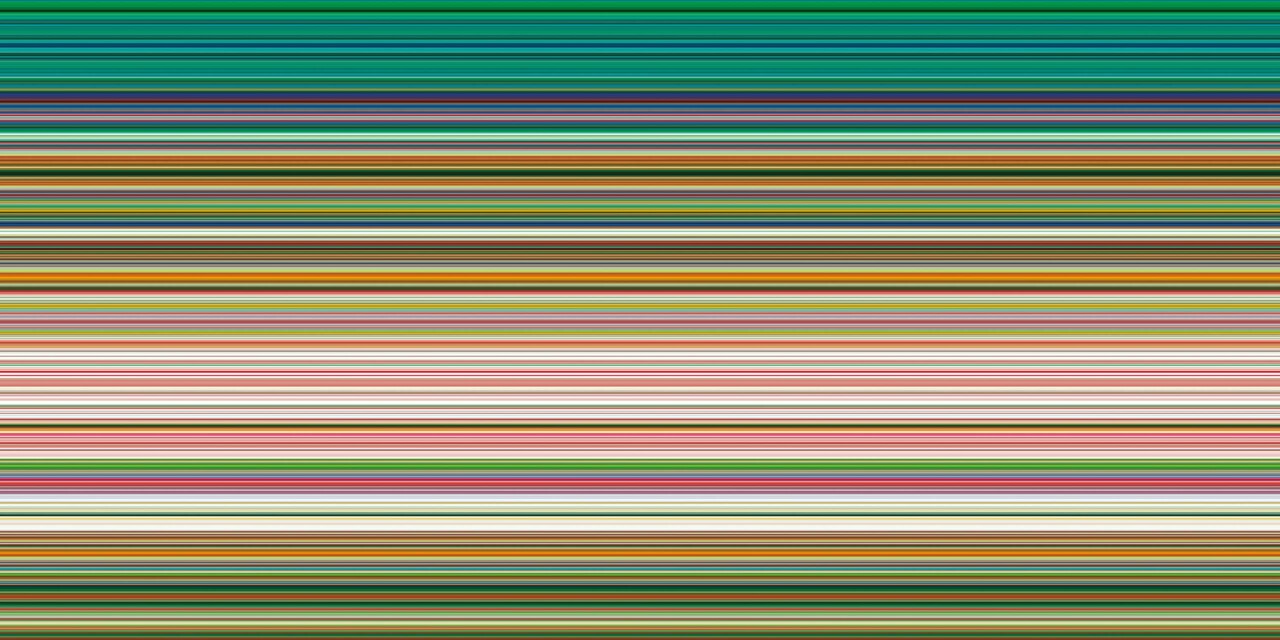 Past
New Strip Paintings and 8 Glass Panels
Gerhard Richter
closed on Sunday, Monday, and public holidays
Opening Saturday, December 8, 2012, Wako Works of Art is pleased to present an exhibition of new works by Gerhard Richter. The show will include the newest Strip Paintings and the artist's most recent presentation of the Glass Panel sculpture. Also on view will be 16 overpainted photographs. This exhibition will be held as part of the gallery's 20th anniversary program.
Recognized as one of the most significant figures in contemporary art today, German artist Richter has held a crucial role in the discourse of painting. Though his series, such as Photo Paintings, Color Charts, Mirror Paintings, and Abstract Paintings, as well as his photographic archive Atlas and sculptural works employing mirrors and layers of high reflective glass, he continues to address and question the paradoxical dichotomies present in our mass visual culture.
The artist's most recent series, Strip Paintings, was first presented in an exhibition in Paris last year. Returning to an earlier painting (Abstraktes Bild (724-4) 1990, oil on canvas, 92 × 126 cm), which was digitalized, and through a repeated process using a computer rendering program, the artist vertically divided his brightly multi-colored Abstract painting into half twelve times, thus producing 4096 strips each measuring about 0.03076 cm wide. He then compressed (flattened) the slices from 92 cm to 15 cm, and repeatedly mirrored the strips vertically, stretching out the 0.03076 cm colors (dots) into long strips. The artist then rearranged the strips to create new images out of an infinitesimal possibility of color configurations, which were compiled into data, inkjet-printed, and mounted between Perspex and Alu-Dibond. On view at Wako will be the six newest examples of this type, all made specifically to fit the gallery. Shown also in this exhibition is the latest installment of the 8 Glass Panels. Richter's past glass pieces involved stacking the panes, placing them perpendicular to the ground and equidistant from each other within a steel frame construction, and juxtaposing them side by side; however in this latest rendition, the glasses are tilted at various angles, and placed at various distances, calculated so as to yield a new visual and spatial experience.
Also on view are works from the Overpainted Photograph series. Now consisting of more than 600 snapshots taken by Richter himself and later overlaid with oil, acrylic, or enamel, they are significant in that they address many of his concerns, from the relationship between painting and photography, to the blurring between the abstract and the figurative. In this exhibition is a selection of the artist's latest enamel on photographs taken at the Tate Modern that were made in conjunction with the artist's retrospective at the same museum last year.
A new catalogue, featuring full color illustrations and new text by independent curator Sumi Hayashi (curator of the Gerhard Richter exhibition at Kawamura Memorial Museum, 2005) in both Japanese and English, will be published in conjunction with this exhibition.
profile
Gerhard Richter
Gerhard Richter was born in Dresden in 1932 and was educated at Dresden Art Academy, and following his departure from the Communist East Germany, at Staatliche Kunstakademie Düsseldorf. Richter had his first solo exhibition in 1964 in Düsseldorf, Munich, and Berlin; by the early 1970s, Richter exhibited throughout Europe and the United States, and was first included in the Venice Biennale in 1974. He has received numerous artistic awards and recognitions, such as the Golden Lion at the 47th Venice Biennale and the Praemium Imperiale, both in 1997. He has had major exhibitions at the Museum of Modern Art in New York (2002), K20 Museum in Dusseldorf (2005), and more familiarly in 2005, with an exhibition that toured Kanazawa 21st Century Museum and Kawamura Memorial Museum of Art. He was recently the subject of a large traveling retrospective that traveled from Tate Modern, London, Neue Nationalgalerie, Berlin, and Centre National d'Art et de Culture George Pompidou, Paris.
artist's page